As soon as New York City public schools switched to remote learning in March 2020, the narrative was set: All teachers and administrators are heroes now.
Any dissent, whether it came from run of the mill parents or a Pulitzer Prize-winning one was labeled: Teacher Bashing.
Taking the name-calling in stride (not my first time at this rodeo), I wrote about remote learning that worked.
And remote learning that didn't.
Now, with the first day of NYC public school – -September 10 — looming, Mayor Bill De Blasio and Chancellor Richard Carranza have unveiled a plan where some families can opt for 100% remote learning while others will participate in a hybrid model, where some students will come into school in person a few days a week and spend the rest of the time working at home.
How will that work, schedule-wise?
They'll let you know.
How will that work transportation-wise?
They'll let you know.
How will that work for parents who cannot stay home with their children?
They'll let you know.
When will you let us know?
Soon!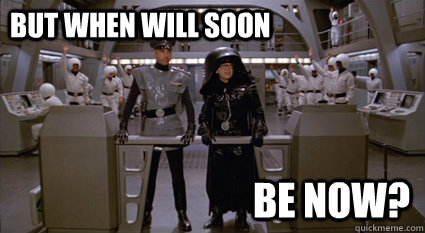 Meanwhile, Michael Mulgrew, President of the United Federation of Teachers, is on the record saying, "At this moment, the odds are against us in terms of actually getting (schools) open safely on time, if at all."
Mark Cannizzaro, the head of the Council of School Supervisors and Administrators, concurred: "As each day passes without clear guidance and safety assurances, it becomes less likely that we will be ready to reopen in September."
De Blasio and Carranza are insisting on teachers returning to school buildings in person, unless they ask for – and, here's the hitch, receive – a medical waiver.
Teachers are worried:
Insider @uft ; contiunes to confirm info on teachers asking for accommodations will be excessed 1st @BxEU4J @AntiSoylent @SusanBEdelman @NYschoolSecrets https://t.co/y58T2plVRV pic.twitter.com/PdbVbZS7sR

— NYC DOE TEACHERS (@NYCDOE_Teachers) July 19, 2020
You can read the entire thread, here.
The Mayor and Chancellor claim that only about 20% of current teachers will want to work remotely. Union leadership says the actual number may be two or three times that.
Which prompts parents to ask:
I have a question that no one seems to be able to answer. Who is teaching the students who opt for fully remote learning? Will it be teachers from my child's school who are given accommodation to also work remotely? Or will it be a randomly assigned ATR? I don't see how the same teachers can teach both the in-person/"blended" model students and the fully remote students. I'd prefer to opt for full remote, especially for my middle schooler who has to commute via public transit to get to school, but I want to know who will be teaching my kids before I commit to that option.
Just like, earlier this month, I reported that different families were getting different answers about when they need to accept or decline their G&T offer, different schools are also sending out different information about blended learning, cohorts, and who will be teaching which children.
Some examples, below:
Both schools discussed the blended learning cohort model. Cohort A, B and C. Each would have a specific day they would go to school ie A goes every Monday, B goes every Tuesday and C goes every Wednesday and then the last 2 days of the week they would alternate. This means the kids are only in school 5-6 days a month. What I wanted to point out was both PS 11 & PS 33 had the same number of cohorts- 3. I was hoping one would only have 2 cohorts so there could be more in school days bc fewer kids overall or more kids in a class if it is a larger size. One principal indicated it sounded like the DOE wanted consistency across the schools too. So I am wondering (speculating) that maybe all schools will be having 3 Cohorts and all blended learning will only be 5-6 days a month in school.
All instruction will be remote and synchronous – live, interactive, online teaching on a consistent, daily schedule. (NEST+M)
The number of days that a student could attend school in a blended learning model would not change based on the number of students who choose remote or blended learning. As families are given the option of moving between the blended or fully remote learning modes during the year; so the school needs to implement a programming model that allows for up to 100% of students to choose blended learning. Unless social distancing mandates change, the number of students in the building at one time can not increase. At least 40% of our teachers are planning to apply for medical accommodation with the DOE. Substitutes may be needed to replace teachers who are approved for medical accommodation – this would depend upon the number of students that chose blended learning. The insufficient number of substitutes that are in the school system and the cost of hiring substitutes are two of the issues that this situation raises. If substitutes are required, academic standards may become an issue, which was the primary reason that families preferred blended learning in the survey. Academics would be compromised if students were coming to school to be in a classroom with a substitute teacher. (Stuyvesant High School)
(If you have other examples from your own schools, please share them below.)
Chancellor Carranza is confident there will be enough teachers to go around. If too many ask for a medical accommodation (and, as teachers fear, get excessed, as a result), then, "School leaders are already discussing shifting support teachers, art teachers, and others with teaching licenses into the classrooms to meet the demands of the smaller classes…. We're taking a holistic look at everyone that has a teaching credential, that can be in a classroom, will do that if we need them."
Mayor De Blasio elaborated, "We are in the process of right now identifying every single person in the DOE that is not currently in a classroom, as a teacher, but has an underlying pedagogical credential and identifying the critical work that we're doing because some of those people might end up in classrooms. So, again, it's looking from within as well as part of the ATR."
Not currently in a classroom but has an underlying pedagogical credential may mean DOE bureaucrats who have never actually taught.
ATR is the Absent Teacher Reserve, where teachers whom principals don't want to hire are sent to collect a salary for doing nothing. While some are there because the school where they were working closed or a program cut, others were let go to do disciplinary issues or unacceptable performance.
You know how 97 percent of teachers are rated effective or highly effective? Guess where the other 3% end up?
Mayor De Blasio, Chancellor Carranza, the people who elected you would like to know: Who will teach my children?